I've not really made much reportable progress on my current YoP projects, but what I have been doing is picking out patterns for the rest of the yarn on
my list
! I've been wearing my
Phannie
hat a lot recently, and have decided I need more hats in a similar style.
My gorgeous pink Knit Picks Capretta is now waiting to become an
Ishbel beret
and an
Ishbel shawl
. I was given a copy of Whimsical Little Knits by Ysolda Teague ages ago and have been meaning to make Ishbel ever since. I think I have enough yarn to make both, although the shawl will be more of a shawlette. I'm going to knit the beret first, then knit the shawl until I run out of yarn.
This colourful Skein Queen Squash is destined to become a
Crest of the Wave Baktus
, as I think the pattern will suit the crazy colouring of this yarn.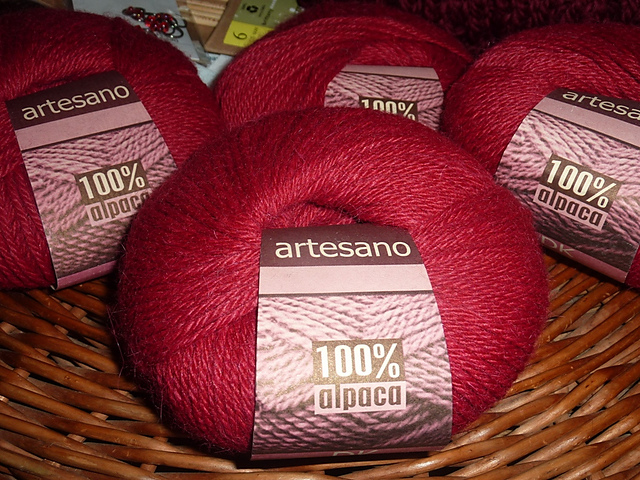 Finally, the Artesano 100% Alpaca will be perfect for two of the three Old Maiden Aunt: At Midnight club patterns. They are not currently available to purchase as individual patterns, but should be in the new year. I think I have enough of this yarn to make
Baskerville
and
Baker Street
. Depending on how they go, I may get more of the yarn and make the third pattern,
Serpentine Avenue
as well.
There are still other yarns which need patterns choosing, but I think I've got enough to be getting on with! I have a few non-list Christmas projects to get through in the next couple of weeks, so I doubt I will get much done from the list between now and the end of December.