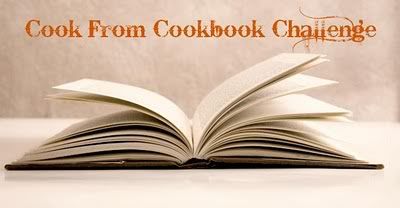 As I'm lagging behind my fellow cookbook challengers who have already posted about their first forays into the kitchen guided by a dusty and unused recipe book, I thought it was high time I caught up!
Rather than work our way through this book from front to back, we've decided to pick and choose depending on the mood. I doubt we'll even use all 52 recipes in the book, as some of them are decidedly odd. For tonight's dinner, we settled on the Sicilian Pork burgers (page 76).
We served the burgers simply, with crinkle cut oven chips.
They are made with pork (obviously), seasoned with fresh garlic, mint, rosemary, parsley, oregano, sage and chilli flakes. They smelled delicious when they were in the pan and I have to say, tasted fantastic. Pork meat must be denser than beef or turkey, because the burgers we made were far smaller than the beef or turkey burgers we've made before. They were also far more meaty to eat, if you know what I mean.
I'm not sure if we'll have a chance to delve into our cookbooks next week, as our normal food shopping schedule will be interrupted by our trip oop north for the wedding. We'll have to wait and see!