Once again, the only real chance I have to take photos for week four was at the weekend. This weekend was a very lazy one - there was lots of European Cup rugby to watch, and after non-stop socialising weekends since Christmas we didn't really feel up to doing much more than sitting in front of the TV watching the games.
We did still make time to cook, though. In a vague attempt to be healthy/save money, we have had to curb our takeaway habits somewhat; we are rather fond of takeaway curry (although the local curry house has now sadly closed) and pizzas from Dominos. So this weekend we decided to make our own!
Saturday night was home-made Dominos pizza night. Our usual order is a meaty pizza for Jamie, a mushroomy pizza for me, and some sides (usually the chicken strippers and the mozzarella sticks). Having experimented with baked chicken goujons earlier in the week, we did those again to mimic the chicken strippers.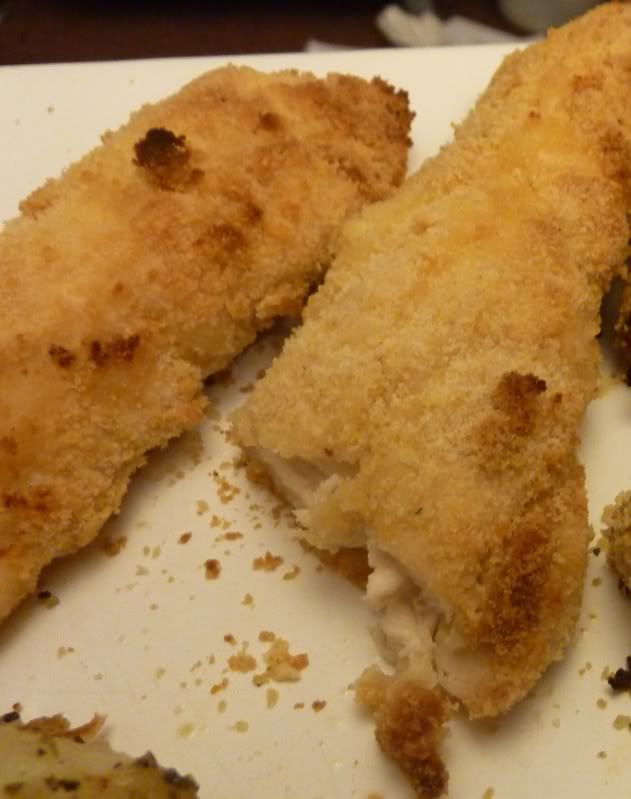 As for the pizzas.. we used Jamie Oliver's
pizza dough recipe
from the
Jamie at Home
book. The recipe makes 6 - 8 "medium" pizzas, so we halved the quantities. We had plenty of dough for four 12" pizzas (which meant pizza again for lunch the next day).

Jamie opted for mushroom and chorizo, I went for just mushrooms. We used a tomato pizza sauce from a jar, and both emmental and mozzarella for the cheese part. Drizzled with generous amounts of flavoured olive oils (basil, garlic and chilli) and plenty of black pepper, we added prosciutto ham and fresh rocket once they came out of the oven.
They were delicious! What's more, some playing around with the food macro setting on my camera produced an awesome close up shot of my pizza, which has earned itself the title of photo of the week for week four:
Carrying the takeaway theme through, we made chicken tikka masala on Sunday night (cheating a bit by using a Loyd Grossman sauce jar). Such an awesome idea.
Home-made takeaway night is going to be a recurring theme in this house, I can tell. Now if only I can find a recipe for/perfect the mozzarella sticks Dominos do....