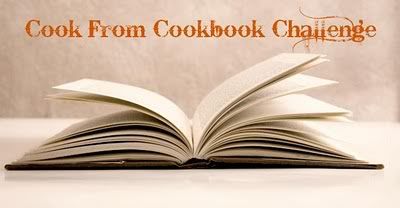 We've had an extremely stressful couple of weeks in work (year end) so I thought my team deserved a Friday treat. Out came the Good Housekeeping Baking Book! This time, I opted for the Double Chocolate Brownies.
I doubled the quantities because a shallow 8 inch square tin isn't all that big really. It was crazy! Two whole blocks of butter! Four big bars of chocolate! Eight eggs! I enlisted Jamie's help to melt the chocolate in the microwave, while I measured out everything else and got whisking.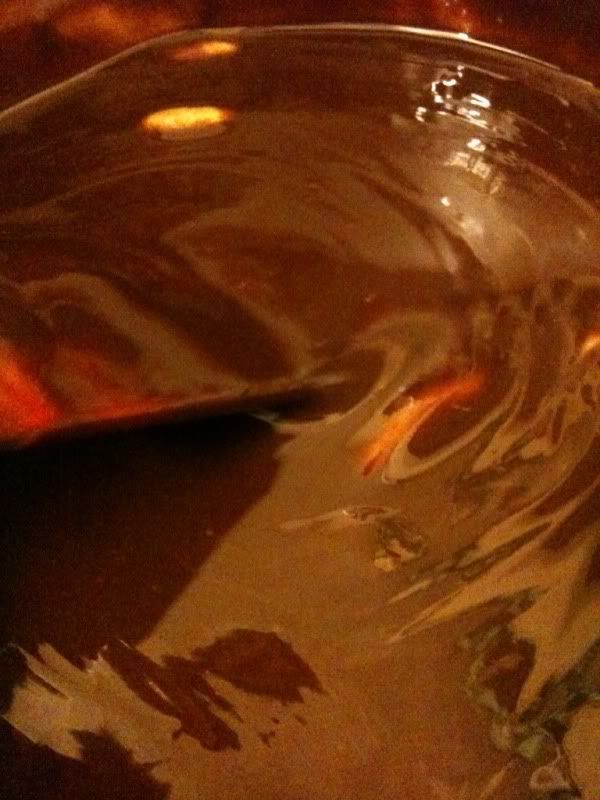 Mmmmm gloopy
I found it very odd to whisk the eggs and sugar together without the butter (that gets melted into the chocolate).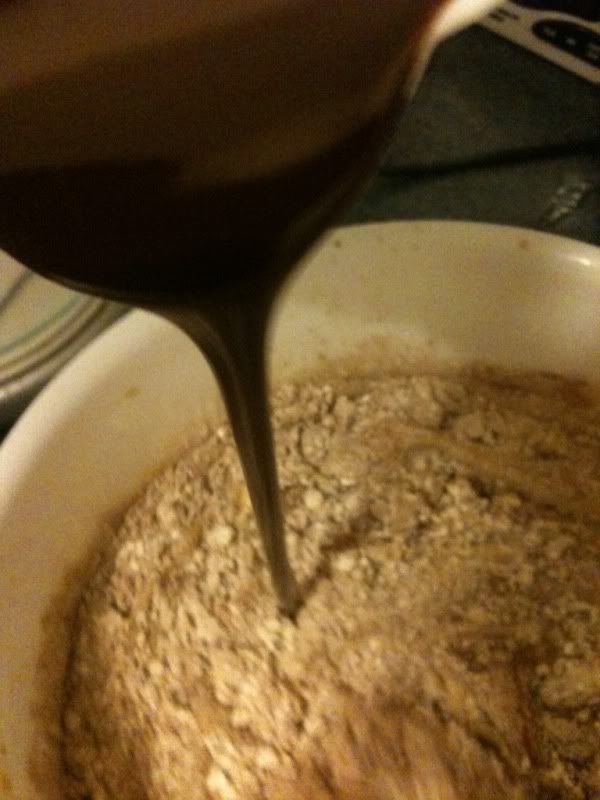 Action shots are hard with an iPhone!
It did look extremely pretty once I had poured it into the tin and swirled the melted white chocolate in. No shots of the finished article though, it got a bit burned on the edges so wasn't the prettiest!
Look how pretty!
It was quite late by the time we finished baking, so they weren't cool enough to cut up. I left them out on the side overnight on a rack, and in the morning they were perfect. Crisp, cracked cake on the outside, squidgy and gooey but solid enough to cut on the inside. I had to trim the burned edges off to take only the nice insides to work, so I ended up with a large box of squares to take to the office, and a slightly smaller box of edge bits to keep at home!
It was very popular with my colleagues, and really helped keep us going through what would otherwise have been a really difficult Friday.